2021.05.11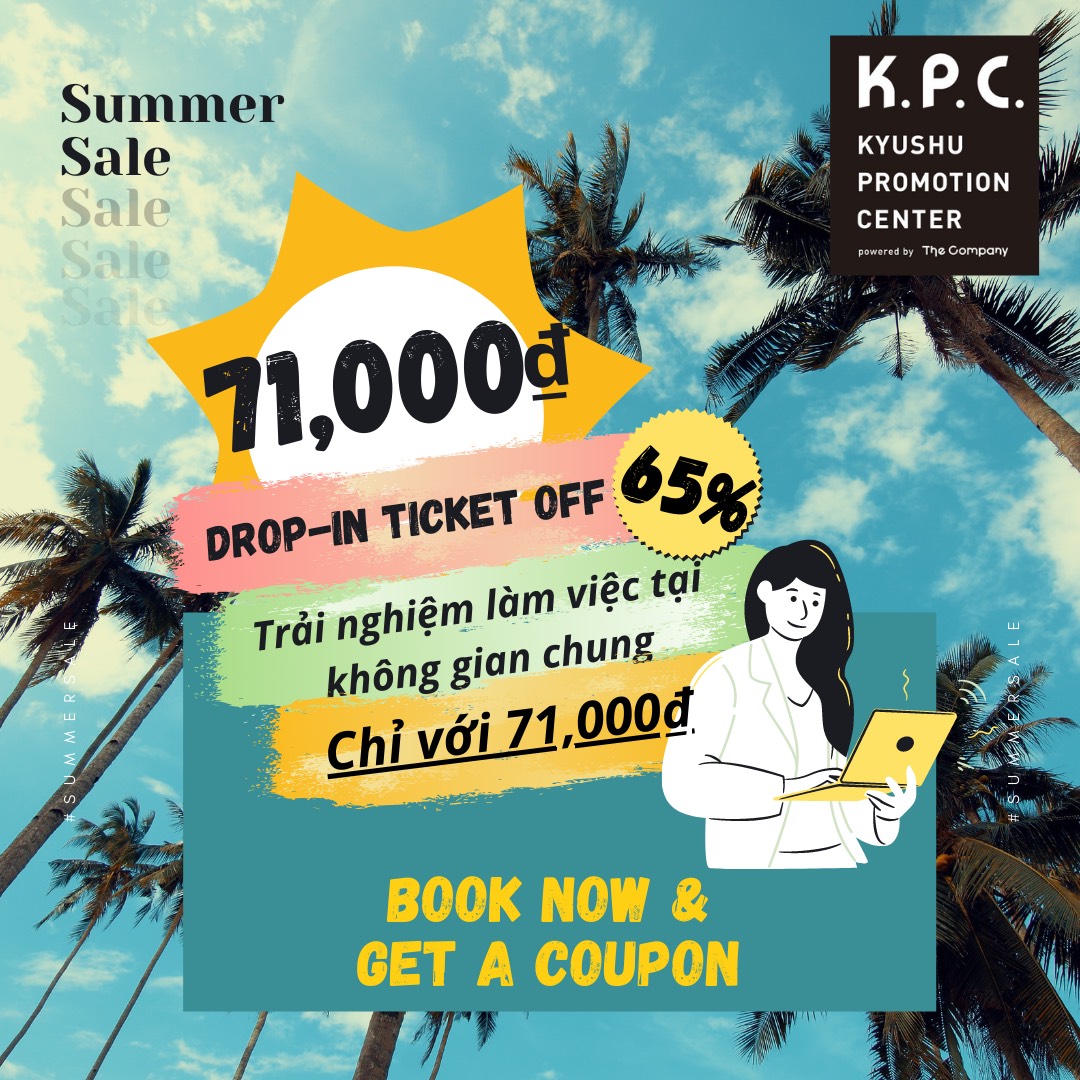 🌴☀️SUMMER OFFER FOR CO-WORKERS!!! (05/05/2021-05/08/2021)
SUMMER OFFER FOR CO-WORKERS!!! (05/05/2021-05/08/2021)
DROP-IN TICKET OFF 65% AT Kyushu Promotion Center ONLY 71,000Đ!!
You think about a temporary workspace to focus on your tasks for at least a day or a week? Or a startup-friendly office space for your team? We've the perfect solution for you!
SUMMER OFFER
(05/05/2021-05/08/2021)
https://www.facebook.com/kyushupromotioncenter/?ref=page_internal
Follow our Facebook Fanpage for more special offers!!
Kyushu Promotion Center is a co-working community that offers flexible, vibrant & ergonomic workspaces and office solutions for businessmen, creators and creatives. With customized office setups, unique workspaces, happy hours and green space, we'll keep you powered. So whatever you do, we have a place for you to build a better business, go beyond your goals, and grow your company with the support of a community.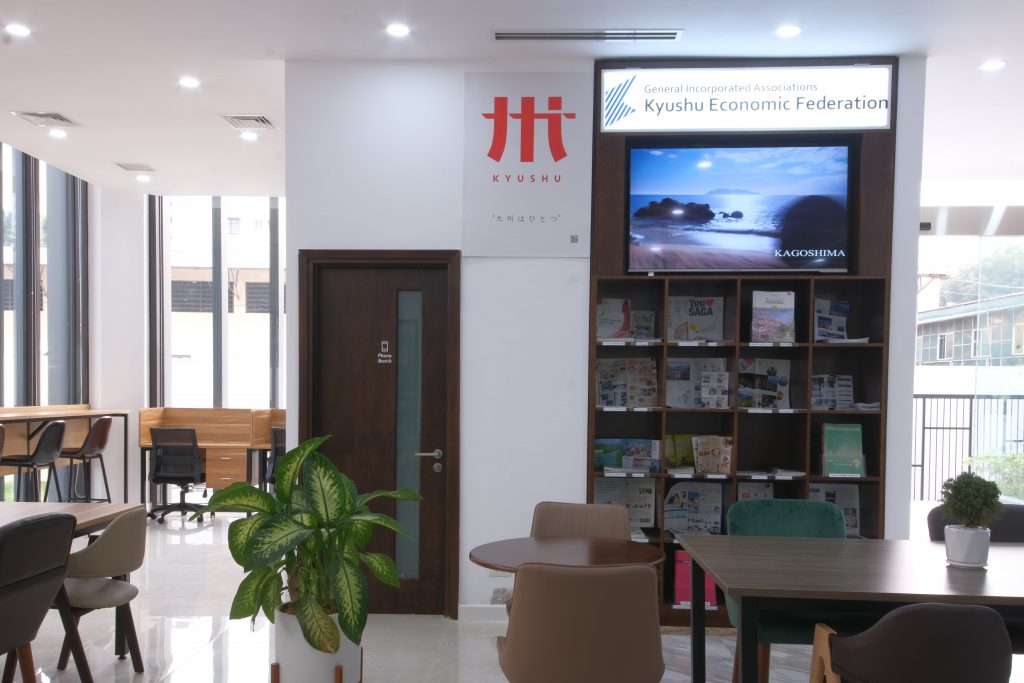 Experience our co-working space with office utilities: Phone Booths; Pantry counter with microwave, fridge and FREE to use coffee & tea!; Private modern meeting rooms with flexible layout!; FREE parking! Relaxation co-working area boost your energy for the day! Get your own workspace right now at Kyushu Promotion Center! A place where exceptional talents and companies work and grow.

Plug in for a day here at our co-working space at Kyushu Promotion Center & get unlimited cups of caffeine, free fiber internet & access to phone booths + pantry! Get productive in our vibrant co-working space for only 71,000VND/day, you can enjoy the mesmerizing atmosphere of Hanoi City & sunlight while you work at Kyushu Promotion Center. The space is designed for productivity.

Become our member todayyy! Contact us now to receive your OFFER! https://www.kyushupromotioncenter.com/en/ MESSAGE US NOW!!
Kyushu Promotion Center powered by The Company
Address: Villa A3, 73 Van Bao, Ngoc Khanh Ward, Ba Dinh Dist., Hanoi
Hotline: +84 – 24 7777 8788
Email: info@kyushupromotioncenter.com
Instagram: instagram.com/kyushupromotioncenter/